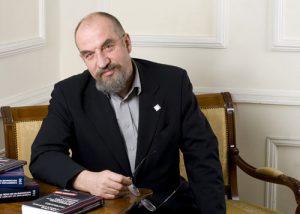 On behalf of the Management Board of the Institute for Tax Studies and my own, I have the honor to welcome you to the website of the Institute of Tax Studies Group, one of the largest consulting, auditing, educational and publishing groups in Poland. The ISP Group is also the only such size alliance of consulting companies with Polish capital. The group of our contractors includes the largest companies operating on the Polish market. ISP's motto is professionalism, reliability, quality and efficiency of services rendered.
Our tax office provides, as an advisory body, tax advisory services, tax audits and tax dispute handling. More than 35,000 entities have so far used these services.
ISP also conducts extensive didactic and publishing activities. Every year, the Institute hosts over a dozen thousand participants during trainings and conferences. So far, our listeners were over 200,000 people. The ISP publishing house has over 200 books. We conduct expert and analytical activities, including for the Sejm and the Senate of the Republic of Poland, courts, prosecutors and government administration bodies.
The development of the Institute, as well as the necessity to meet market challenges, resulted in the opening of three branches: in Poznań, Kraków and Katowice, and the establishment of the ISP Group in 2001, which is created jointly by ISP, ISP-Audyt, Kancelaria Prawna, Małopolski ISP and Univers Konsulting-Edukacja. Jacyno and Modzelewski – five specialized entities in the field of broadly understood law, finance and taxes. I would like to thank all contractors for whom we have been providing services over the past years, for the cooperation and trust so far. I would like to assure you that the Institute of Tax Studies is ready to provide you with advisory and educational assistance in tax matters.